AIES promotes the safe operation of Hazardous Equipment for Public and Industry Safety
The Australasian Institute of Engineer Surveyors Inc. (AIES) is a membership-based organisation promoting and serving the needs of Engineer Surveyors and In-service Inspectors of Pressure Equipment as well as organisations in the many industry sectors in which these personnel work.
AIES and its forerunners the Boiler Inspectors Association (BIA) and Australian Institute of Pressure Equipment Engineers (AIPEE) have operated continuously since 1957 and promote the safe operation of hazardous equipment for public and industry safety.
This professional body works towards achieving a number of objectives for the advancement of the Pressure Equipment industry and public safety.
Membership is available to suitably qualified and certified persons as well as organisations active in the sector. Membership delivers a number of excellent direct and indirect benefits.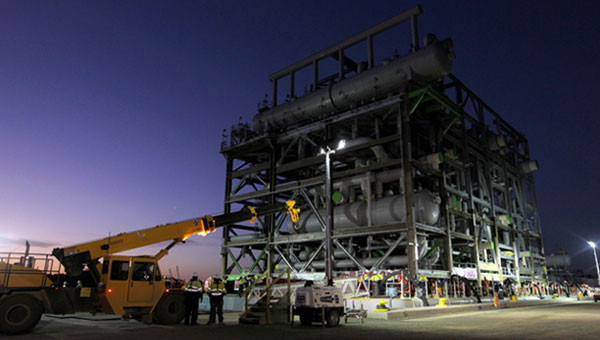 2022 AIES Members' Meetings
Technical Meetings
April, July and October (to be advised)
General Meetings
15 March
21 June
13 September (AGM and election)
6 December (Christmas meeting)
In response to COVID-19 all AIES meetings will be held via video conferencing until further notice
If you are not a financial AIES Member but are interested in attending a meeting, please contact the AIES Secretary.
Email: secretary@aies.org.au
Mobile: 0408 682 274
Member Organisations
AIES Affiliate and Corporate Members support the organisation's Objectives to ensure the safety of high risk plant through the certification of competent in-service inspection personnel and to provide a forum for the discussion of all matters related to hazardous equipment.
AIES Gazette
The AIES Gazette is published two times per year and covers a range of technical and regulatory material relevant to the Pressure Equipment industry. Members receive the electronic version of the AIES Gazette and have access to all past publications in the Members Area of the website while Affiliate and Corporate Members also receive printed copies for promotional purposes and display at their workplace.
Industry Links
As a benefit to AIES Members, a list of links to regulatory bodies, government departments, kindred societies and relevant international bodies is maintained in the Members Area of the website. Members are encouraged to recommend relevant links to broaden the scope of reference for all our members.